Samsung has officially introduced the Thom Browne Editions for its upcoming Galaxy Z Fold5 and Galaxy Watch6. The Galaxy Z Fold5 Thom Browne Edition features Thom Browne's signature design elements, including black pebble leather, grosgrain details, and red, white, and blue stripes. It also comes with unique leather pouch cases and a special edition S Pen. The packaging for this limited edition includes the iconic Thom Browne briefcase.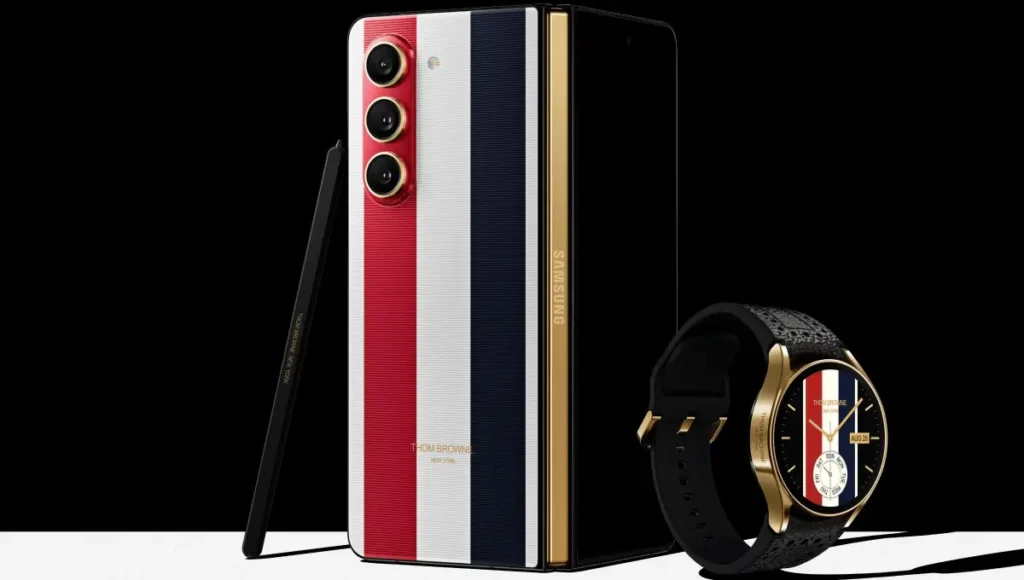 The Galaxy Watch6 Thom Browne Edition boasts a graceful gold-tone body with the Thom Browne logo engraved on the side. It includes two leather straps, one with black pebble leather and the other with red, white, and blue striped leather. The color scheme is carried through to the phone's accessories, including the charging cable and travel adapter.
Samsung has collaborated with fashion designer Thom Browne to create a luxurious and stylish version of its Galaxy Z Fold5 and Galaxy Watch6. The limited-edition devices will be available from Samsung's online store in select markets, starting from September 12. These unique editions are sure to appeal to fashion-conscious consumers looking for a blend of top quality, innovative design, and classic aesthetics in their tech devices.