Google has rolled out the highly anticipated Google Camera 9.0 update for Android 14, ahead of the release of its Pixel 8 and Pixel 8 Pro smartphones, pre-orders for which are set to open on October 4. This early update, however, comes with a few important details to note.
Google Camera 9.0, known for its exclusivity to Pixel devices, is now officially available for Android 14. To get your hands on this update, you'll need to enroll your Pixel smartphone in the Android 14 Beta Program. Currently, the program is running Android 14 Beta 5.3, and Android 14 is expected to reach stable status later this month or in early October.
So, what does Google Camera 9.0 bring to the table? Here's a quick overview of the key changes:
1. Photo/Video Switcher: A new switcher at the bottom of the camera app makes it easier to switch between photo and video modes.
2. Settings Access: Swipe up for quick access to settings, or tap the left side of the switcher.
3. Photo/Video Modes: Updated photo modes include Action Pan, Long Exposure, Portrait, Night Sight, Panorama, and Photo Sphere. Video modes now feature Pan, Blur (Cinematic), Video, Slow Motion, and Time Lapse.
4. Video Stabilization: Video stabilization modes are now available in Quick Settings.
5. Quick Settings Panel: Swipe up to access the Quick Settings panel, with the shortcut button moved to the bottom left.
6. Zoom Slider: Pixel 6 users will find the zoom slider introduced in Pixel 7.
7. Front Camera/Gallery Swap: Buttons for the front camera and gallery have been swapped.
8. Themed Icon: The app's icon has been updated and is now larger.
9. Minimum SDK Requirement: Google Camera 9.0 requires Android 14 (SDK 34).
10. User-Friendly Night Sight: Night Sight is now easily accessible with a simple swipe.
11. Camera Roll Preview: The positions of the camera roll preview and lens switcher have been swapped, with the top screen UI removed to hide the front-facing camera.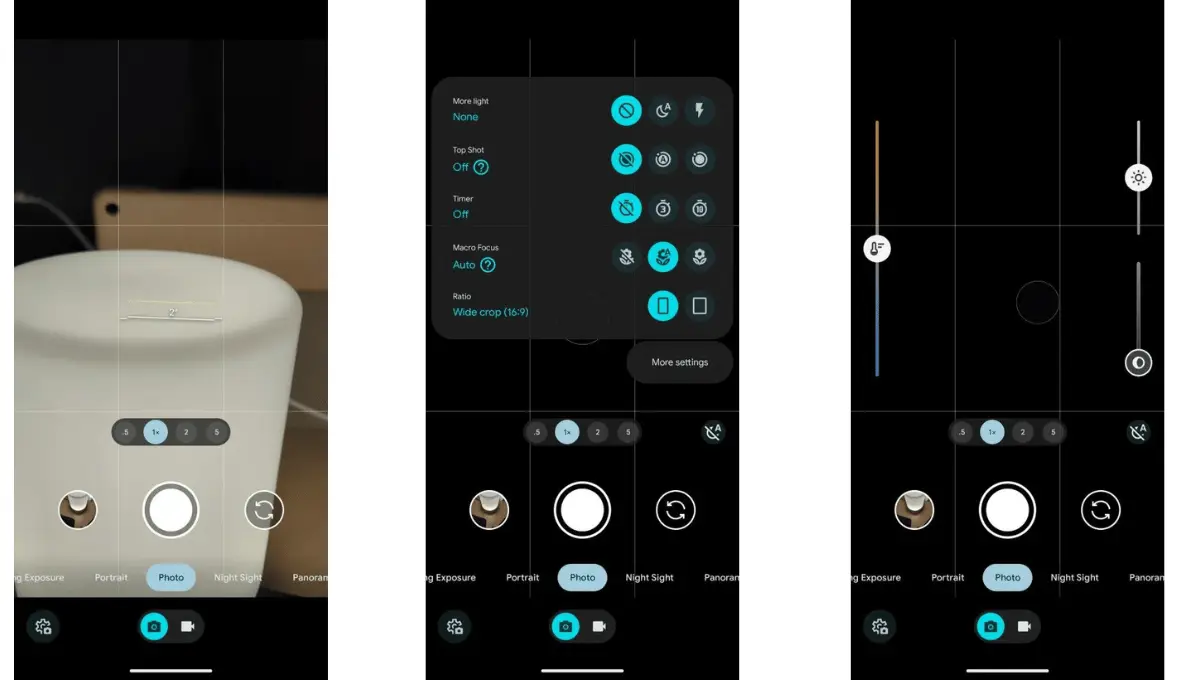 It's worth noting that Google Camera 9.0 is exclusively compatible with Android 14 and will not work on Android 13 or older versions. While the update has started rolling out, it may not be widely available on the Play Store just yet. However, adventurous users can download it from APKMirror to experience these exciting camera improvements before the official Pixel 8 release.
Stay tuned for more updates as Google continues to enhance the photography experience for Pixel users.