Midjourney has recently released its new version MIdjourney v5 on the Discord for all users. Creators can try using the latest v5 tool and explore its features. The new Midjourney version claims to be better than the v4 version in many aspects and also delivers quality images in less time than before. So, what's new in this latest v5 model that sets it apart from the previous ones? Let's find that out!!
Midjourney is one of the top AI image generators from text worldwide. It has become the favorite tool for art creators by consistently producing realistic and incredible art images. Infact, the present developments in the field of algorithms are helping to improve AI image creation and art more dynamic and original. As Midjourney progresses with its new and updated tool inventions, it is receiving higher popularity for its art and quick service.
Let's dive in deep into the latest version of MIdjourney v5 and know what's new in it?
Midjourney V5 Vs V4: How to Use Midjourney V5?
What is Midjourney V5?
Midjourney's text-to-image algorithm's latest version, Midjourney v5 of, launched in beta on March 16, 2023. Midjourney has regularly updated its AI with new features and introduced its new versions in the market since its first release. It has released the following versions so far and Version 4 or v4 had highly upgraded potential of creating realistic, cohesive and asthetic images. V5 is a step further in the same.
· Version 1: March 2022
· Version 2: April 2022
· Version 3: July 2022
· Version 4: November 2022
· Version 5: March 2023
Midjourney v5 vs Midjourney v4: What's the Difference?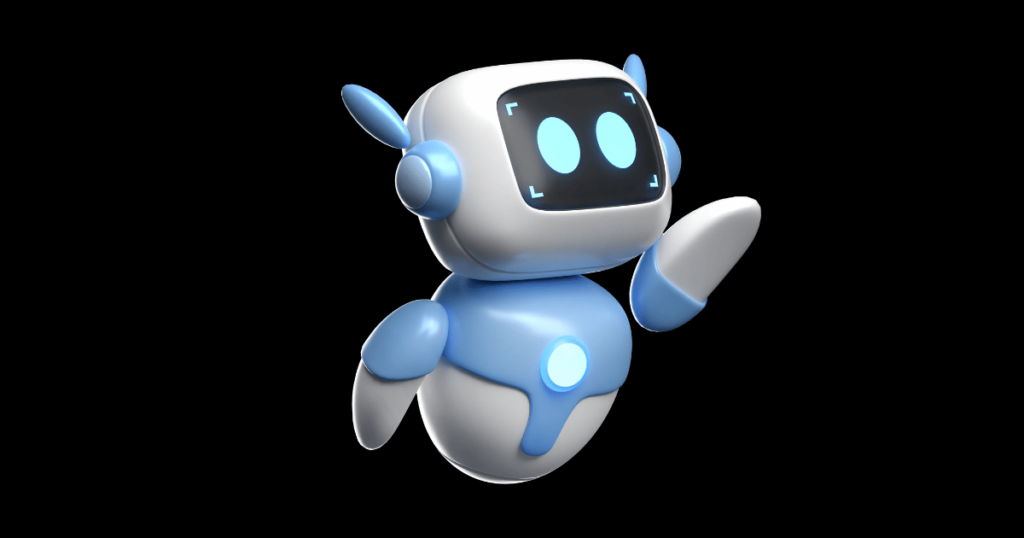 Specifications:
| | | |
| --- | --- | --- |
| Features | Midjourney v4 | Midjourney v5 |
| Resolution | 512 X 512 px | 1024 X 1024 px |
| Aspect ratio | 1:2 / 2:1 | Unlimited |
| Image quality | Non realistic | Realistic |
| Output | Non coherent | Coherent |
| Range of styles | Good | 5times better than v4 |
| Language processing | Good | Improved distinctive text prompts |
| Tiling support | Not supported | Supports tiling |
| Image weight support | Not supported | Supported |
Resolution and Speed of Upscaling
Midjourney v4 and v5 have improved notably in boosting their resolutions and processing results faster. Look at the below image.
Midjourney v5 creates upscaled versions of an initial prompt offering clarity with each image boosting the previous results. On the contrary v4 took time to process upscaled prompts from the initial stage. Faster image delivery from v5 can help save users' time and money and offers more time for thinking art. Midjourney V5 Vs V4: How to Use Midjourney V5?
Creating From Scratch
Creating images from mere text prompts and no base image is challenging and interesting for art creators. The v5 helps create artistic images from scrath much better than v4. Here's the image from the prompt "the artist in her studio", that shows the difference in both the results. Midjourney V5 Vs V4: How to Use Midjourney V5?
Portraits Creation
Compared to v4 MIdjourney's v5 version delivers more realistic looking images that look authentic and creative too. With higher level of resolution and unlimited aspect ratio, v5 offers better image results than v4 on the same text prompt. Moreover, you can keep altering the prompts till you achieve your desired results. Midjourney V5 Vs V4: How to Use Midjourney V5?
Let's look at a portrait created by v4 handles using the prompt "a portrait of an old man with folded hands on lap". Here Midjourney v5 uses the same prompt and takes four re-rolls to produce an image with realistic-looking folded hands.  Yet, a closer looks shows that the hands aren't folded. Midjourney V5 Vs V4: How to Use Midjourney V5?
Similarly, the prompt "full-length portrait of an old man" creates more natural looking hands of the man in v5 than v4. Midjourney V5 Vs V4: How to Use Midjourney V5?
Celebrities Pictures
Midjourney v5 uses text prompts to generate realistic images of celebrities better than v4. A text prompt "a color portrait of Tom Cruise, studio strobe lighting" makes the image shown below. Midjourney V5 Vs V4: How to Use Midjourney V5?
Regular Use Object Designs
Previous Midjourney versions created non-coherent images of object prompts like "a basketball" or "a hammer". However, v5 delivers better and realistic images from detailed text prompts of everyday objects.
Detailed and Complex Prompts
Carefully made text prompts can help Midjourney platform to deliver images that look accurate and authentic.  A good descriptive prompt with plenty of commas, prove crucial to deliver best results, apart from adding weights and appended modifiers. Midjourney V5 Vs V4: How to Use Midjourney V5?
Midjourney v5 offers much better support with text and modified prompts than its previous versions. Prompts like "A lone man facing a lake, birds flying overhead, a mountain glistens against the sky in the distance, a partly cloudy sky, a fishing boat in the middle of the lake, in the style of Marc Chagall" deliver artistic landscapes in the v4. However, the v5 is better in imitating a famous art creator's painting style and detailing. Midjourney V5 Vs V4: How to Use Midjourney V5?
Complex prompts in Midjourney v5 help in making portrait backgrounds with detail.
Midjourney v4 vs Midjourney v5: The Future
Midjourney v5 has made a big leap towards the future with its upgraded features that deliver photorealism and detailed imaging better than the v4 version. By delivering upscaled images in no time, it has become the most adored Midjourney image generator among artists and developers.
Midjourney v5 imagery has offered dynamism and boosted image quality, by delivering accurate results in much less time, saving user's time and money spent on AI-image creation. Midjourney V5 Vs V4: How to Use Midjourney V5?
Furthermore, Midjourney is greatly improving with every new version with regards to text communication and photo realism. Companies like Midjourney have a high scope of revolutionizing the art creation industry if they continue developing their newer versions v5 to be more creative and innovative. Midjourney V5 Vs V4: How to Use Midjourney V5?
Whether you're a beginner or an experienced digital artist, learning how to use the Midjourney AI art generator effectively is essential to unlocking its full potential and creating truly unique and beautiful art. Midjourney V5 Vs V4: How to Use Midjourney V5?
How to use Midjourney v5 on Discord
Creators can now access the new v5 through the popular voice and video chat platform, Discord. For first time users, after making an account in the Discord, you can access the Midjourney server to start working on your AI art.
However, existing Midjourney users can type /Settings and press enter. Midjourney V5 Vs V4: How to Use Midjourney V5?
Now you have to click the MJ version 5 in the menu, to access the v5 version.
Midjourney offers a free trial of 25 image generations for new users in MJ version 4 but at this time, Midjourney v5 alpha is not available for trial members. so you can try with MJ version 4 and understand various features of the AI art creator. Later, it offers a three tier subscription plan on the Midjourney's account page. The Standard Plan is the most suitable for regular users as it provides unlimited Relaxed generations. Midjourney V5 Vs V4: How to Use Midjourney V5?
Why Is Midjourney Ending Its Free Trial? Or "subscription required" Sorry, the v5 alpha isn't available to trial users at this time.
Midjourney v5 does not offer a free trial service for new users like its previous versions. Midjourney V5 Vs V4: How to Use Midjourney V5?
Midjourney has recently discontinued its free trial imaging service for all its versions as a heavy load of new users has subscribed to it.  Midjourney's CEO, David Holz, said that the trial was halted due to "extraordinary demand and trial abuse" and that AI-generated fake images have gone viral. As per the company, free trials are limited, so some existing users are creating additional Discord accounts to get more free trial sessions. Midjourney V5 Vs V4: How to Use Midjourney V5?
However, these changes are temporary and will be revived soon, as per Holz. The changes are made in Midjourney's default interface platform, Discord. The free trial will be disabled till the latest system improvements are made. There needs to be more information as to when the services will be available again. Free users would have access to Midjourney's previous AI generator models. Midjourney V5 Vs V4: How to Use Midjourney V5?
Moreover, the huge demand for free trials was affecting the experience of paid AI users, which eventually led to discontinuing the service. Midjourney v5 free trial is not available for new users. Midjourney's basic plan costs $10, whereas the premium plan costs $60. Midjourney V5 Vs V4: How to Use Midjourney V5?
Furthermore, Holz has revealed that a recent upgrade to the Midjourney v5 algorithm allows image generation twice as fast as the previous version. Users will receive double the number of images generated by the server before the allotment expires. Also, users can present their requests in a "relaxed" queue, allowing unlimited image generation in about 10 minutes.Midjourney V5 Vs V4: How to Use Midjourney V5?
FAQ's For Midjourney v5
is Midjourney v5 free?
Sorry, Midjourney v5 alpha isn't available to trial members at this time.
Should I use Midjourney v4 or V5?
The difference in the results would be visible in the output images for v4 and v5. In the case of Midjourney v5, the hands-in output images would appear more natural as compared to v4. In the case of Midjourney v4, you could find images where the canes have been morphed into hands.Oct 31, 2023
How do I use V5 on Midjourney?
– Setting Up: Type "/settings" and pick "MJ Version 5." Now, you're all set to make art with V5! – Making Pictures: Just type what you want, like "rainbow unicorn," and watch the magic happen. Cool Things to Try: 1.
What does V1 V2 V3 and V4 mean in Midjourney?
V1 V2 V3 V4 Image Variation. The V buttons are used to create variations of the selected image. Each button generates a new image grid that maintains the general style and composition of the selected image
Which Midjourney model is best?
Midjourney V5 can generate extremely realistic imagery compared to previous Midjourney models. While it's a lot less artistic than the V4 images, V5 gives users far more control over the final image, as details on the images are highly responsive to what the prompts describe.Sep 5, 2023