Over the years YouTube has become a pioneer in presenting engaging video content that can share knowledge, stories, entertainment, and much more. Some YouTube creators appear on the camera while others don't. They might find it difficult to appear to the camera, for multiple reasons and this can sometimes affect their viewer connections resulting in lesser viewership. So In comes the Pictory AI app, a revolutionary solution for the production of immersive faceless YouTube videos.
Faceless videos with captivating visual narratives narrated through AI-generated voices are a fascinating trend in social media sites today. Whether you have a camera fear, don't feel that your voice is appropriate for the content, or just want to keep your identity discreet, Pictory AI has all the features to help you create your desired video content and post it on various social media platforms like Youtube, TikTok, Instagram and so on. The Pictory AI review explains how this extraordinary app simplified video content creation at various levels for social media sites and other sectors.
So let's find out how to make faceless youtube videos with pictory AI app features, and get the Pictory AI Lifetime Deal's in-depth review and its capabilities.
Why Opt for Faceless Videos?
As we all know YouTube is well known for producing content in various genres like vlogs, entertainment, product review, educational tutorials, etc. Creating engaging content on these topics to get maximum views and likes is a task for creators.
Moreover, some video creators prefer not to disclose their personal identity, or just want to focus the viewer's attention solely on the content itself and hide their appearance. Faceless videos have an enigmatic aura that helps creators to share their expertise or narratives in an immersive content without revealing their personal identity. And so they are trending today!
However, creating faceless videos that catch the viewer's eye is difficult and includes more than simple voiceovers. Pictory AI latest technology ensures effective engagement with visual elements that complement the audio.
What is Pictory AI?
Pictory AI is a revolutionary video-making platform that helps creators generate engaging faceless video content for YouTube and other social media sites. Its cutting-edge AI technology produces life-like avatars and animations that seamlessly align with the spoken content. This fusion of auditory and visual elements ensures the message remains engaging, regardless of whether the creator's face is visible or not.
The app's exclusive user-friendly features lets users having limited technical expertise navigate through the platform effortlessly. Its intuitive interface guides creators through the entire video making process, right from an avatar creation and animation to synchronization of audio with the video characters.
Pictory AI Key Features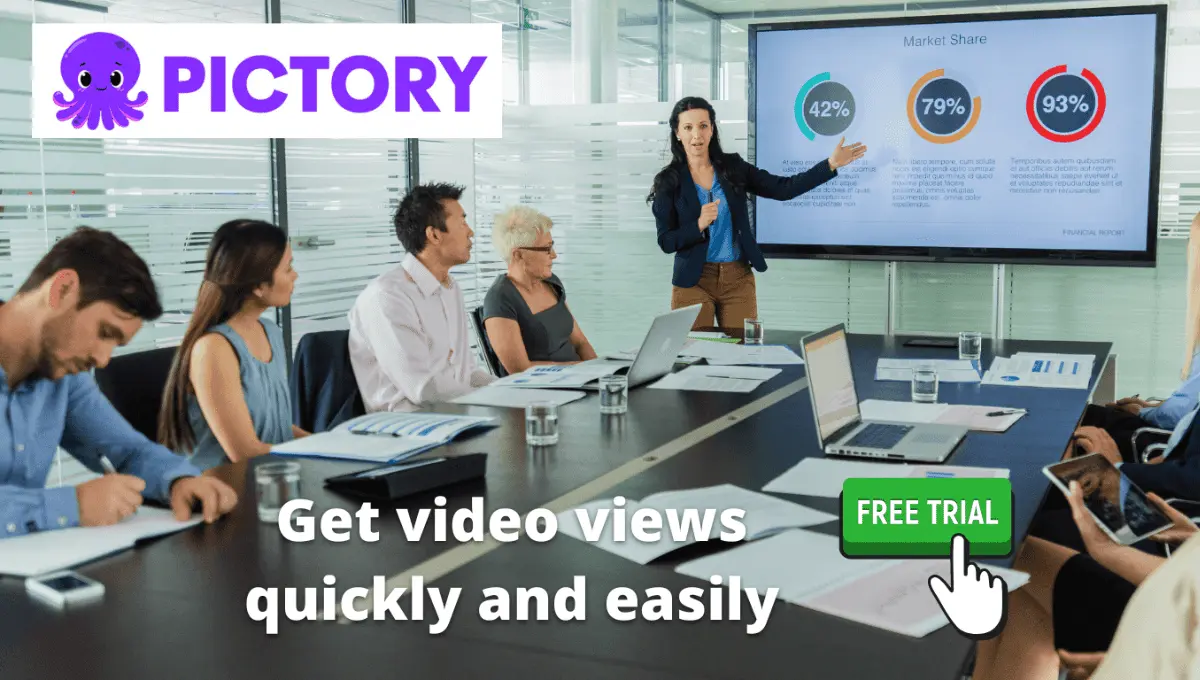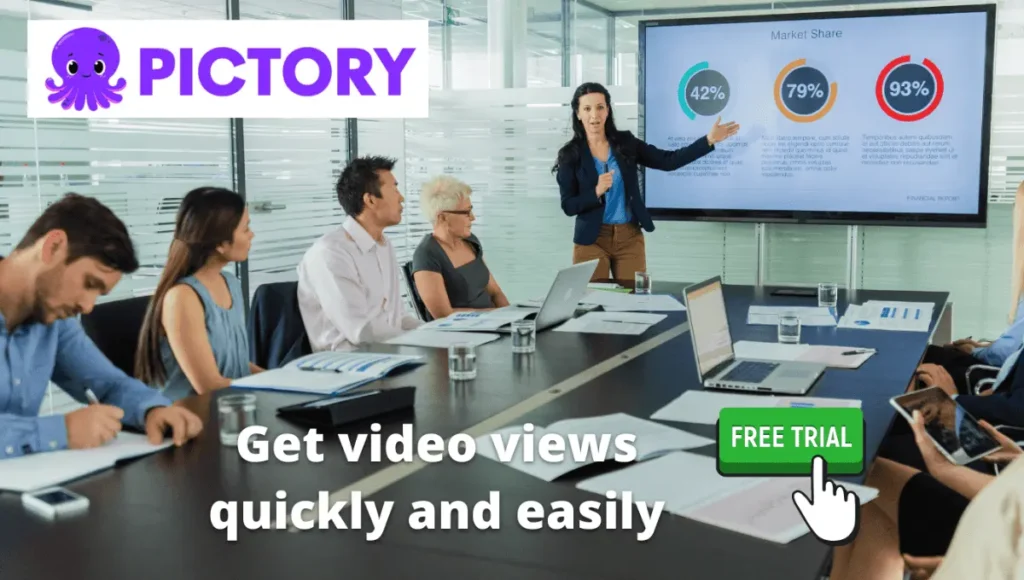 Pictory AI offers a set of tools to create avatars that resemble the creators' identities or desired personas. Here, users can customize the avatar's facial features, hairstyles, clothing, and gestures, that would match to the video's theme and tone.
Pictory AI comes with remarkable animation capabilities. Videos generated have facial expressions, gestures, and lip movements seamlessly synchronized with spoken words, replicating human-like interactions. This high-quality realism enhances the video's impact, fostering a profound connection with the audience.
To complement the avatar's narrative, Pictory AI offers a library of backgrounds, ranging from realistic settings to imaginative landscapes. This feature adds an additional layer of engagement, transporting viewers to the world the creator envisions.
Pictory AI empowers creators to infuse their avatars with their own voices, imbuing the content with authenticity. Leveraging voice cloning technology, the tool imitates the creator's tone, intonation, and speech patterns, resulting in a remarkably convincing performance.
How to create faceless Youtube videos with Pictory AI?
You can create faceless YouTube videos with Pictory AI using the following steps, but first, create an account in the Pictory app.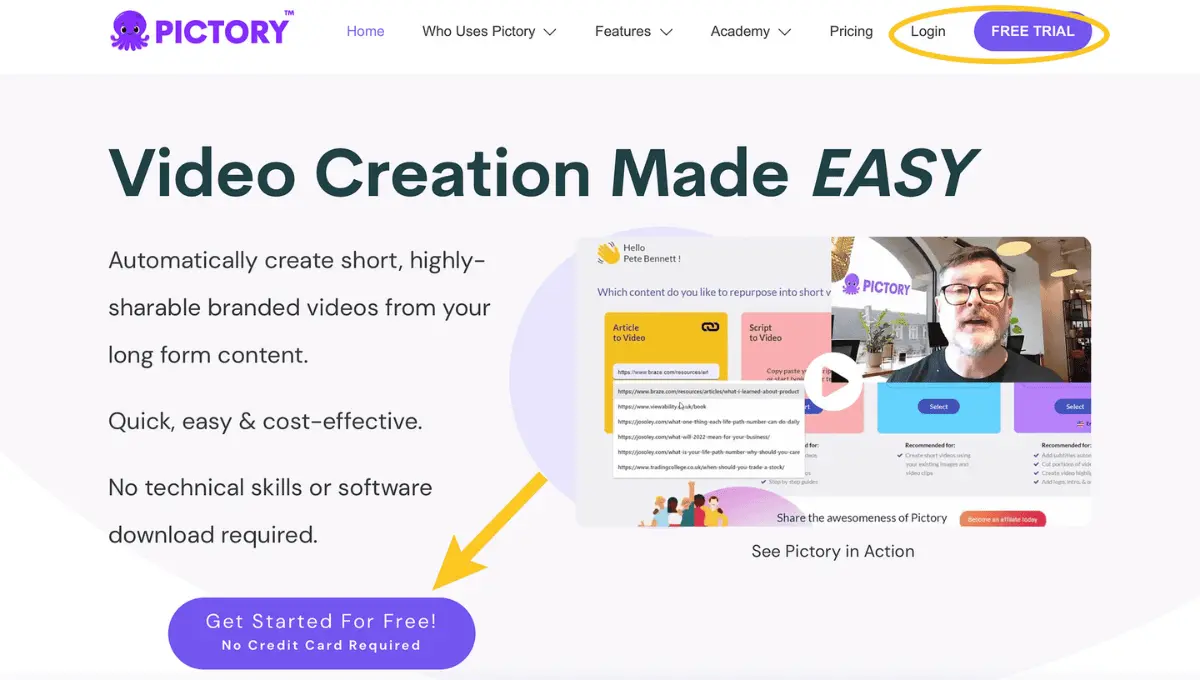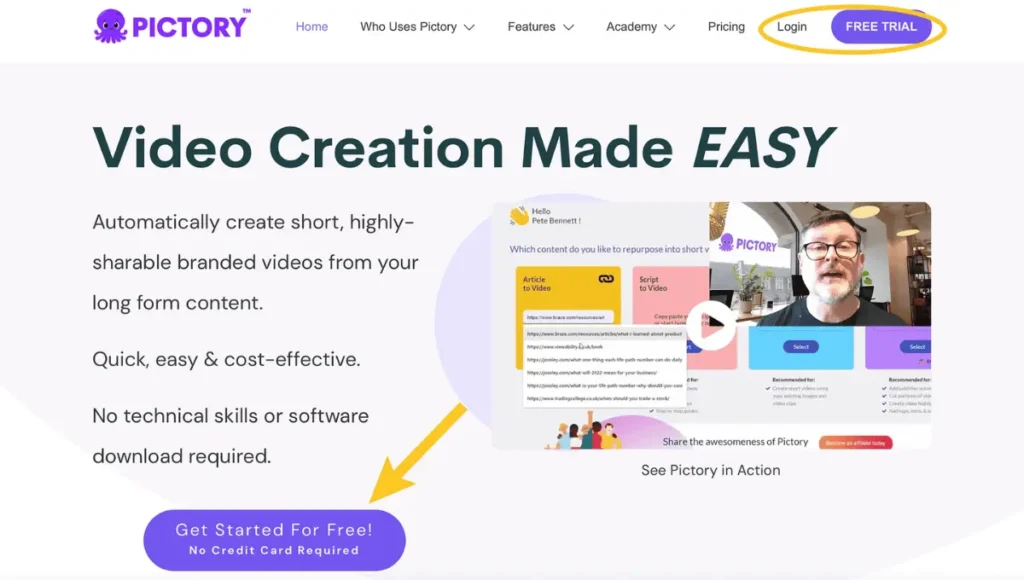 Registration and Login: Sign up for an account on the Pictory AI website, and subsequently log in to access the platform's features.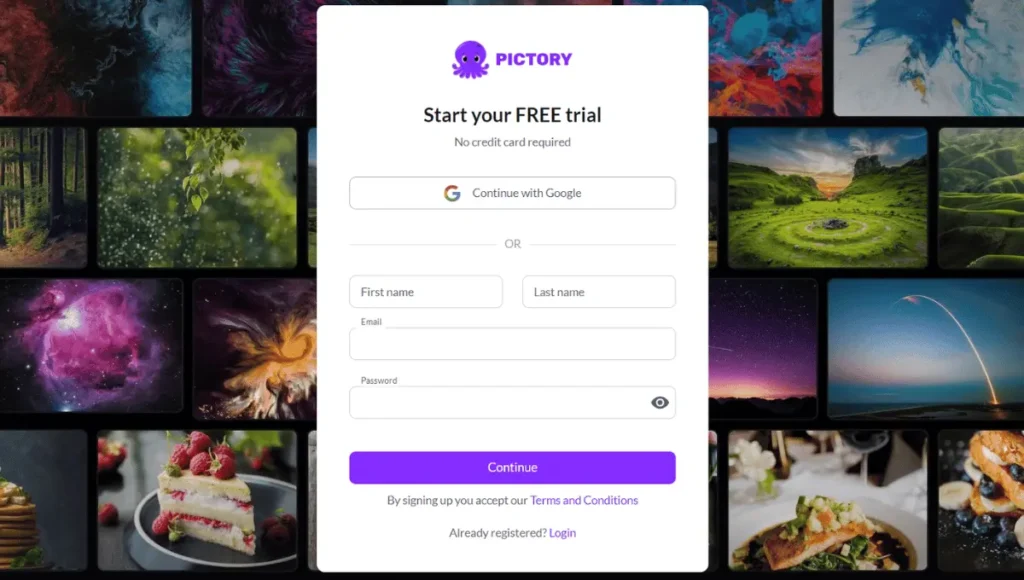 Script to Video Creation:
This section lets you make videos using a predesigned script.
On the Pictory AI site and click on Script to Video Creation.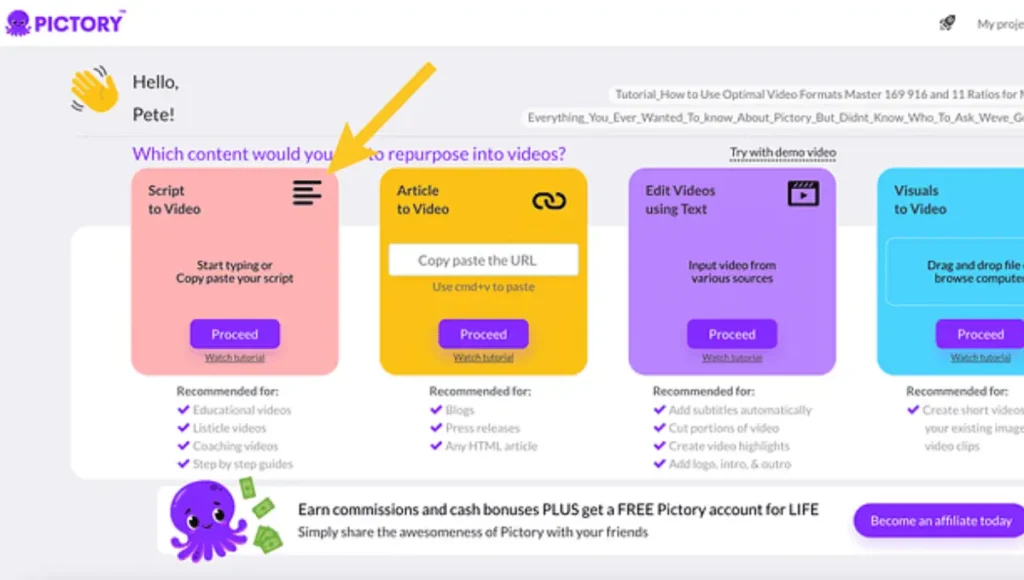 Add the script of your desired content and click Proceed.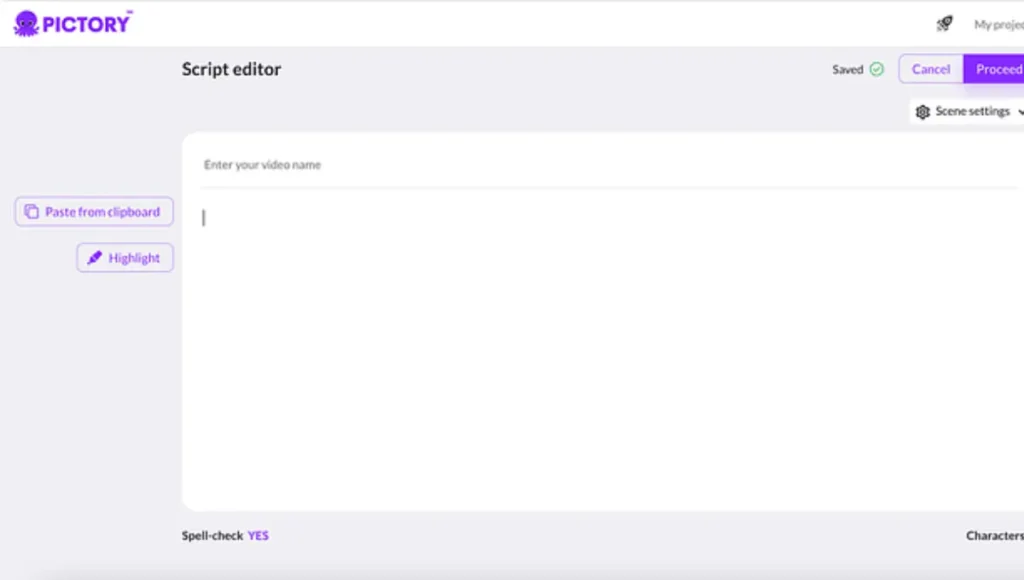 Select the video's required aspect ratio.
Pictory AI will create an intricate video story layout with various scenes.
Enter the code below at checkout to get 20% off their subscription until you cancel.
Your Promo Code: techinfo24h
Personalize Visual Elements
You can discover plenty of pre-stored images and videos in the Library tab.
Explore various background textures using the Texture button.
Upload your own videos by clicking on the My Uploads tab usually available on the homepage.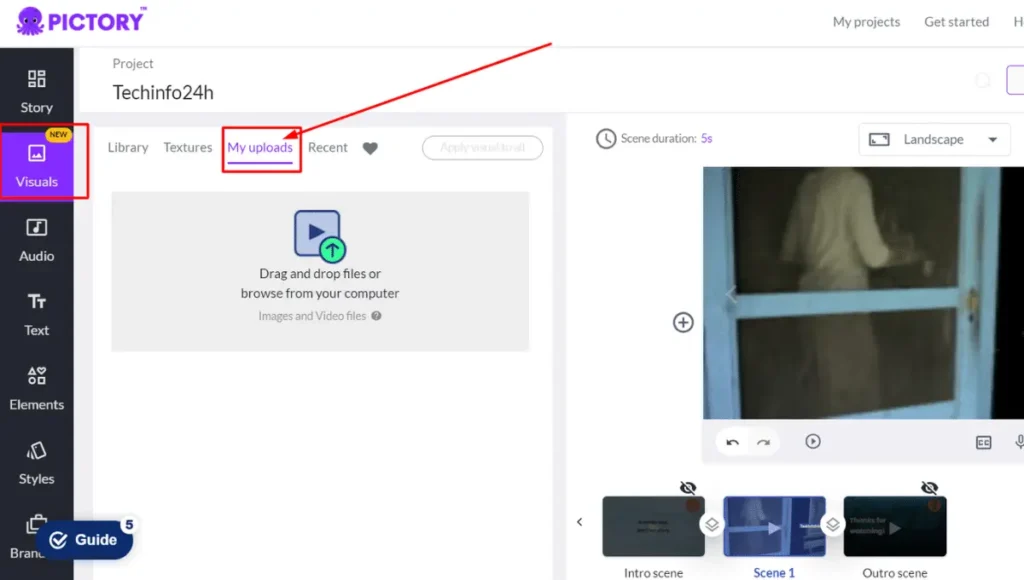 Fine-Tune the Audio
Create or modify your video's background music or add your preferred music.
Modulate voice-over options or upload your narration with ease.
Face Manipulation: Pictory AI's face manipulation feature offers blurring or replacing faces, face privacy, manipulation, or video editing. Apply face effects like emojis, stickers, or alternative images to your preference. Also you can refine the style, subtitles, and format that match your branding. Follow the app's instructions to get desired face manipulation results.
Preview, Refine and Save Videos: Preview the final video output after applying your desired face manipulations, adjust or edit it as required save the final output.
Generate the Video: Watch how PictoryAI seamlessly generates your modified video in a few moments.
How to Convert Blog Posts into Immersive Videos?
On the Pictory AI site select the Article to Video button and add your preferred blog post's URL. Customize your key words and visuals as per your video content.
Editing Videos through Creative Transformation using Text Inputs
Click the Edit and Summarize Video with Voice Using Text
Upload your video file and edit its transcription.
Summarize the video content and generate an insightful story outline.
Auto-Add Captions and Branding
Click on Brand Settings to add logos and introductions. Personalize text fonts and colors to create a unique brand identity.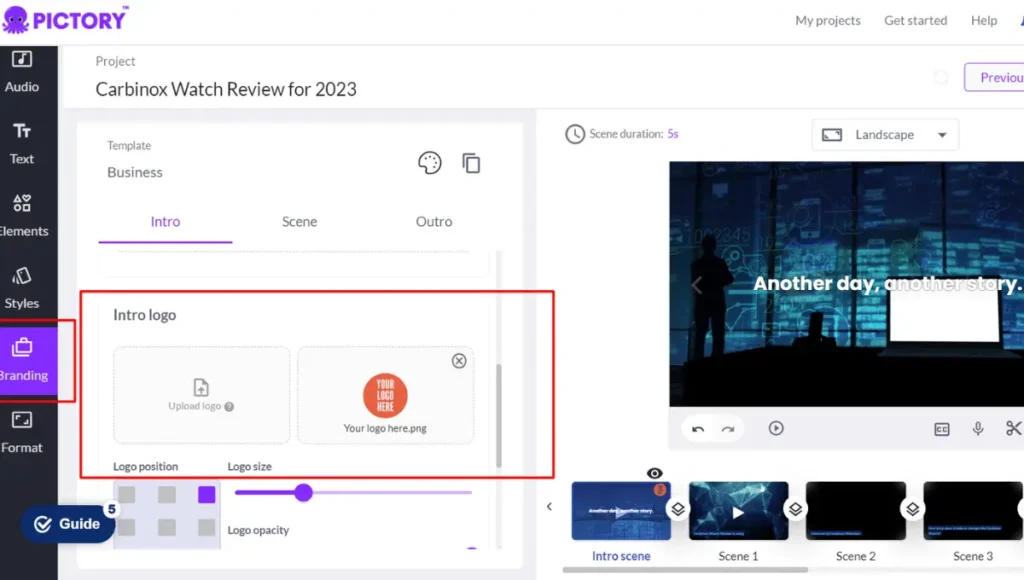 Users can also create Highlights for Social Media Sites. Simply follow the above mentioned summarization steps to generate short, and catchy videos
Edit and Upload Your Own Videos
Select a Video: Upload the video that you wish to edit from your video gallery to the platform or put YT url. Use the aforementioned steps to edit and customize your video to your preference.
Save or Export: After completing the necessary modifications, use Pictory AI's export options to save or export the edited video.
YouTube Upload: Your faceless video is ready to upload on your YouTube channel.
Log in to your YouTube account, click Upload, and select the edited video file. Add a suitable title, description, and necessary hashtags for your video, so viewers can discover it on YouTube. Select privacy settings whether you want to make the video public, private or unlisted and publish it on your YouTube channel.
Pictory AI might update its features in future and so its video creation process would also change with time. We therefore recommend you always refer to the platform's official guidelines for accuracy and update.
Pictory AI Review: Lifetime Deal and More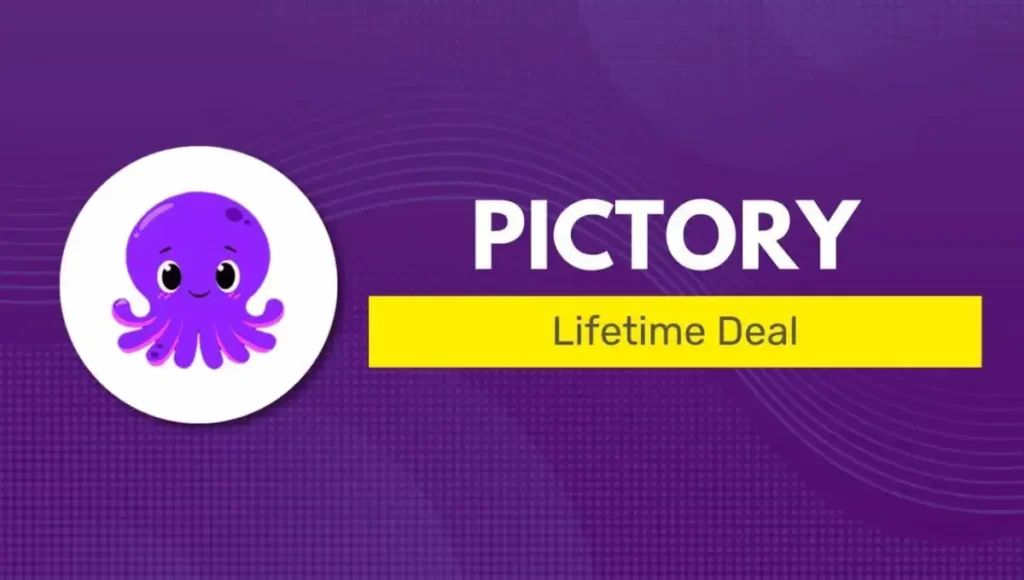 The "Pictory AI Lifetime Deal" is becoming immensely popular by offering content creators a lifetime access to its features without any subscription fees. Creators and influencers worldwide have appreciated Pictory AI for its innovative technology that streamlines engaging faceless YouTube video creation for free!
Users love Pictory's versatility, lively animations, avatar personalization features that enable them to explore various content creating niches without having to worry about personal appearances.
To Conclude
We have mentioned how you can use this revolutionary video creator app Pictory AI to generate immersive and informational video content for your Youtube and other media pages. Faceless videos are booming and offer different genres and niches to make content for entertainment and knowledge. Pictory AI's features allow content creators explore their creativity without worrying about being on cam or any subscription fees. A fusion of voice and visual ingenuity is all that is needed today to create mesmerizing content for Youtube enthusiasts. So what are you waiting for? Just sign up on the Pictory AI site and start exploring your creativity!